Panel: Asset tokenisation: latest trends in policymaking and Closing Remarks
Oct 1, 2021

|

8:45 AM

-

10:15 AM
Description
Asset tokenisation enabled by distributed ledger technologies (DLTs), mostly theoretical just a few years ago, is now a reality with successful pilot projects around the globe. The rise of tokenisation presents important opportunities for increased market efficiencies and inclusion (e.g. securities issuance, trading, clearing and settlement), while at the same time raise important questions about the role of financial intermediaries and the overall structure of the financial markets. This session will discuss how regulators and policymakers in Asian markets and beyond have been approaching the rapid expansion in the global use of tokenised assets, and the range of policy responses to emerging issues in this nascent market, including areas that may warrant further attention from policy makers.
Preliminary Discussion Paper
This is a preliminary discussion draft by the OECD Secretariat to spur discussions at sessions during the 2021 Symposium on Digitalisation and Finance in Asia. A further draft which incorporates views from these sessions will then be reviewed by the Experts Group of the OECD Committee on Financial Markets. The final version of this paper is scheduled for release in 2022.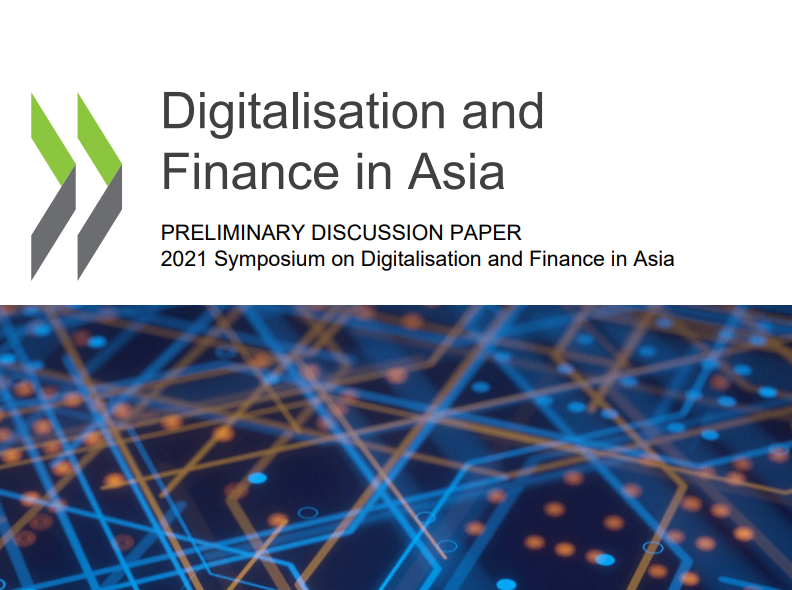 Preliminary Discussion Paper
Download