Opening Remarks and Panel: Central Bank Digital Currencies (CBDC): latest developments and design considerations
Sep 24, 2021

|

6:30 AM

-

8:15 AM
Description
Central banks are actively researching the benefits and drawbacks of offering a digital currency to the public through the issuance of central bank digital currencies (CBDC). CBDCs, as any payment service, should be appropriately supervised and regulated to address challenges and risks related to financial stability, consumer protection, privacy, taxation, cybersecurity, operational resilience, money laundering, terrorist and proliferation financing, market integrity, governance, and legal certainty. The understanding of CBDCs has advanced significantly in the last few years through published research, policy work and proofs-of-concept from central banks at national level and through global cooperation consortia or hubs established across the world. Yet, still a lot of issues remain to be explored by policymakers. This session will discuss progress made around CBDC design considerations and practical examples of pilots undertaken, and will touch upon areas which remain to be addressed and associated policy considerations.
Preliminary Discussion Paper
This is a preliminary discussion draft by the OECD Secretariat to spur discussions at sessions during the 2021 Symposium on Digitalisation and Finance in Asia. A further draft which incorporates views from these sessions will then be reviewed by the Experts Group of the OECD Committee on Financial Markets. The final version of this paper is scheduled for release in 2022.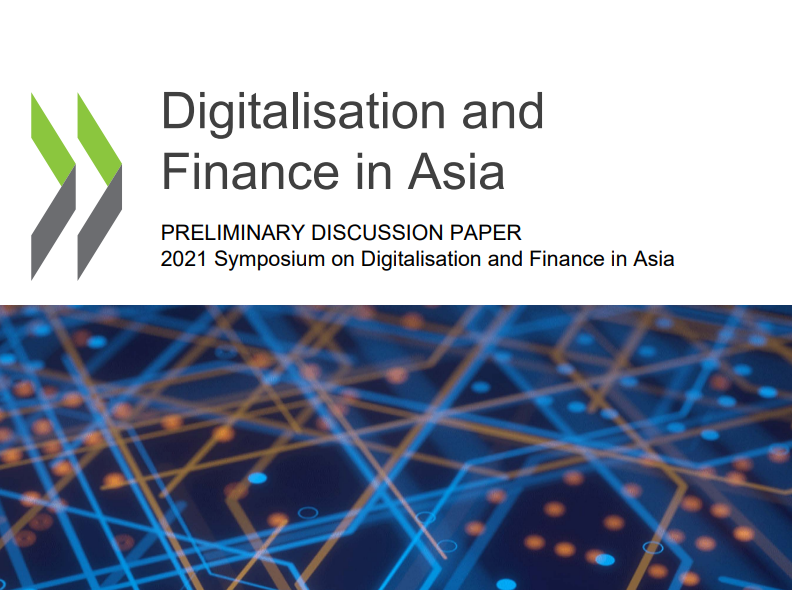 Preliminary Discussion Paper
Download