Panel: Artificial Intelligence (AI) in Finance
Sep 24, 2021

|

8:45 AM

-

10:00 AM
Description
Global spending on AI is forecast to double over the period 2020-24, growing from USD50.1bn in 2020 to more than USD110bn in 2024. Growing AI adoption in finance is enabled by the abundance of available data and by more affordable computing capacity, and is expected to be increasingly a driver of competitive advantage for financial firms by creating efficiencies and enhancing the quality of financial services offered to consumers. At the same time, the deployment of AI in finance could amplify risks already present in financial markets and give rise to new challenges and risks. This session will explore how the deployment of AI in finance is expected to affect financial market activity in Asian markets and beyond; whether and how it will affect authorities' ability to monitor and assess new types of emerging risks; and high-level policy recommendations to address such risks.
Preliminary Discussion Paper
This is a preliminary discussion draft by the OECD Secretariat to spur discussions at sessions during the 2021 Symposium on Digitalisation and Finance in Asia. A further draft which incorporates views from these sessions will then be reviewed by the Experts Group of the OECD Committee on Financial Markets. The final version of this paper is scheduled for release in 2022.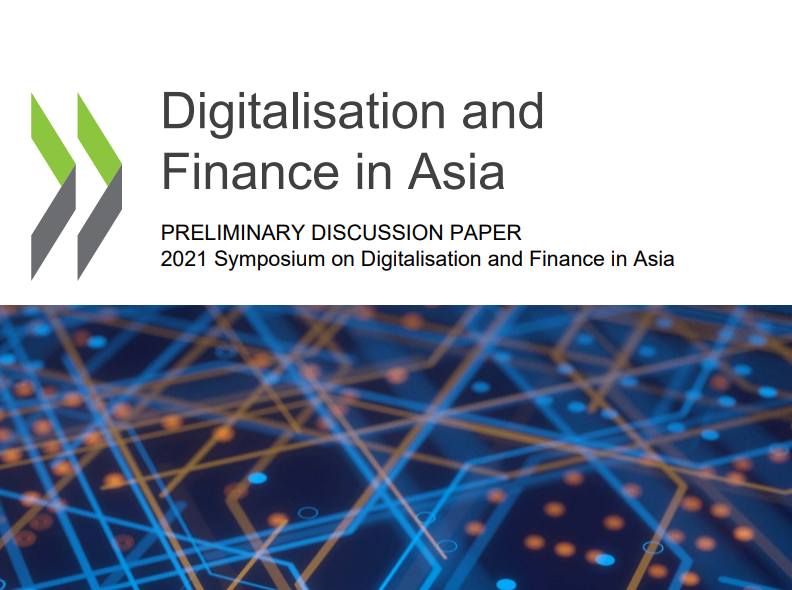 Preliminary Discussion Paper
Download